May 8, 2023
Meet the CCMR's Scientific Director: Dr. Christina Rinaldi
Dr. Christina Rinaldi is a Professor in the Faculty of Education (Department of Educational Psychology). She teaches and supervises in the School & Clinical Child Psychology program at the University of Alberta. She completed her doctorate in School/Applied Child Psychology at McGill University; and is a Registered Psychologist in both Alberta and Québec.
Her professional experience working in schools, hospitals, and mental health settings has informed her work. Her particular expertise is in the area of developmental social and emotional psychological functioning and wellbeing. Her research concentrates on how critical relationships (family, teachers, mentors) in childhood and adolescence support social and emotional learning and development. Dr. Rinaldi is the Scientific Director of the Canadian Centre for Mentoring Research.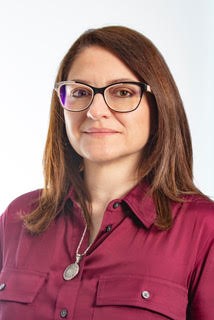 What are the connections between your research and mentoring?
Originally, I did not consider myself to be a mentoring researcher. However, I am interested in the promotion of healthy social and emotional development and functioning of children and adolescents. Since supportive adults are critical to this development it is a natural progression of my research to study mentor-mentee relationships and the different ways that quality relationships promote child and adolescent wellbeing.
Why did you choose to join the CCMR?
AMP and Mentor Canada identified a need for a Canadian research hub. As a researcher, I jumped at the opportunity to co-create the CCMR and bring Canadian researchers together.  There are mentoring researchers all across Canada, and there are few opportunities to connect about our work, therefore, the goal is to have the CCMR facilitate those collaborations. 
How has mentoring impacted your life?
I have personally benefited from being mentored informally through peer groups in my own graduate school and training, and more exactly through my career development. It has simply been invaluable to my personal and professional growth.
Outside of the CCMR, Dr. Rinaldi is the principal investigator for the "Exploring connections, relatedness and wellbeing of both mentors and youth mentees" research project funded by SSHRC.